Breeders' Cup 2017: Equestrian Stylist
Boasting with Beauty: Breeders' Cup 2017 at Del Mar, CA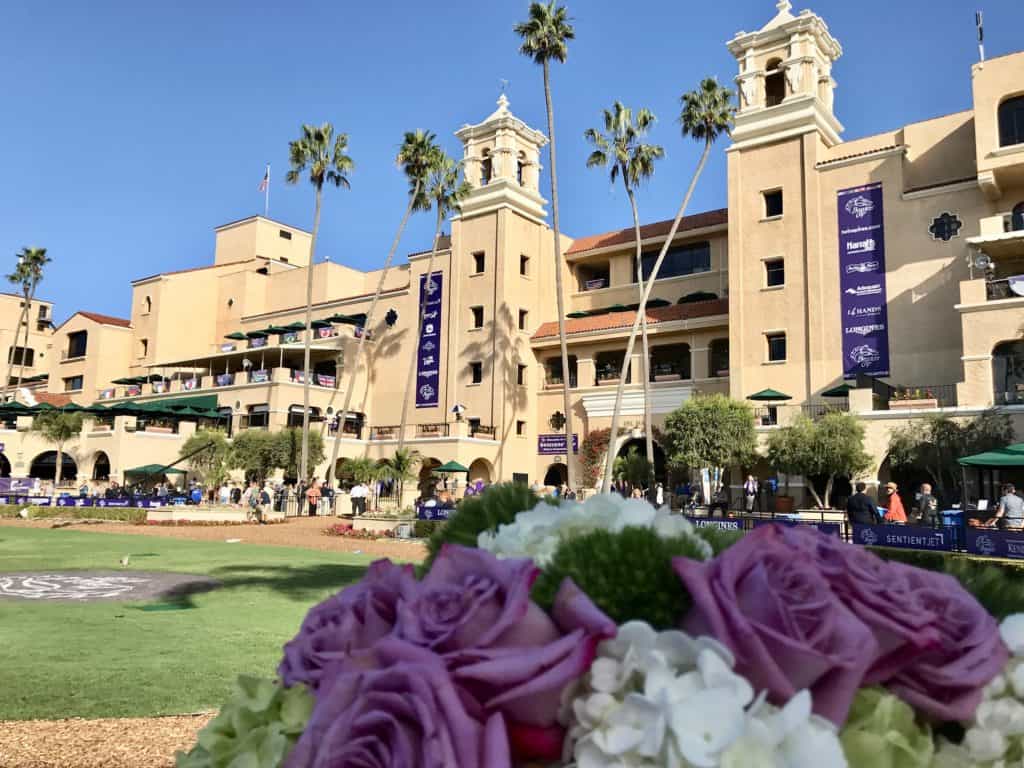 Imagine this, you wake up one morning about ten days prior to Breeders' Cup World Championships, and read the following e-mail message: 'you are going to be riding horseback on the beach in Del Mar, California with Breeders' Cup Ambassador, Bo Derek to kick off the Festival week at Jake's Fun Run 5K in Del Mar."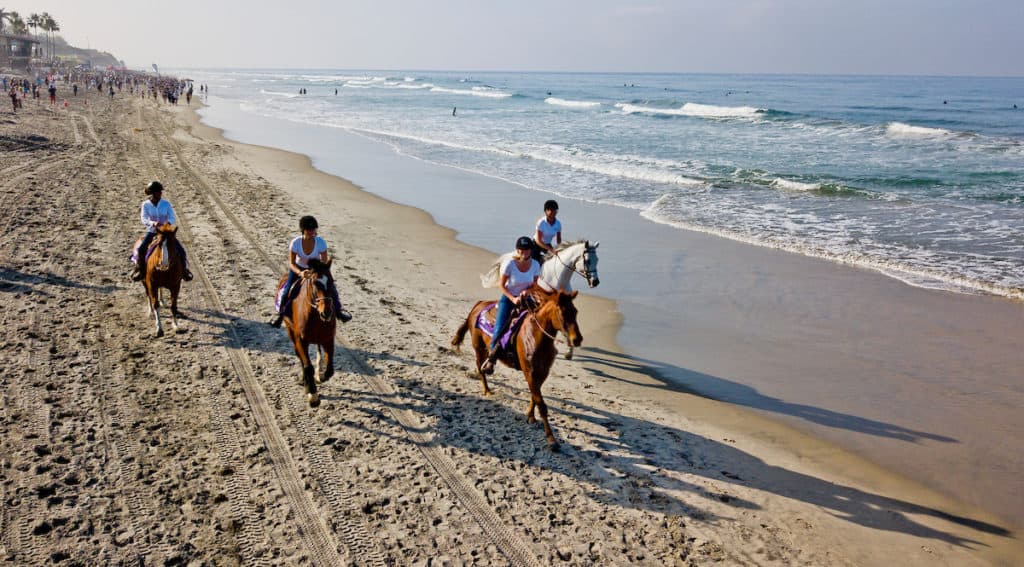 DEL MAR, CA – OCTOBER 28: Breeders' Cup Ambassador Bo Derek and members of the Grand Slam Social team wave to runners after leading the starters down the beach at the start of Jake's 35th Annual Beach Fun Run and Breeders' Cup Breeze Presented by San Diego Surf on October 28, 2017 at the beach in Del Mar, California. (Photo by Scott Serio/Eclipse Sportswire/Breeders Cup)
Say… WHAT?! Talk about the most exciting moment ever! As a founder of Grand Slam Social (The official Breeders' Cup Social Media team), myself and the other cofounders Shona Rosenblum and Molly McGill commenced the week by galloping oceanside with THE Bo Derek to start the Jake's 5K Fun Run kicking off Breeders' Cup 2017 week. Riding on Dog Beach was an experience of a lifetime.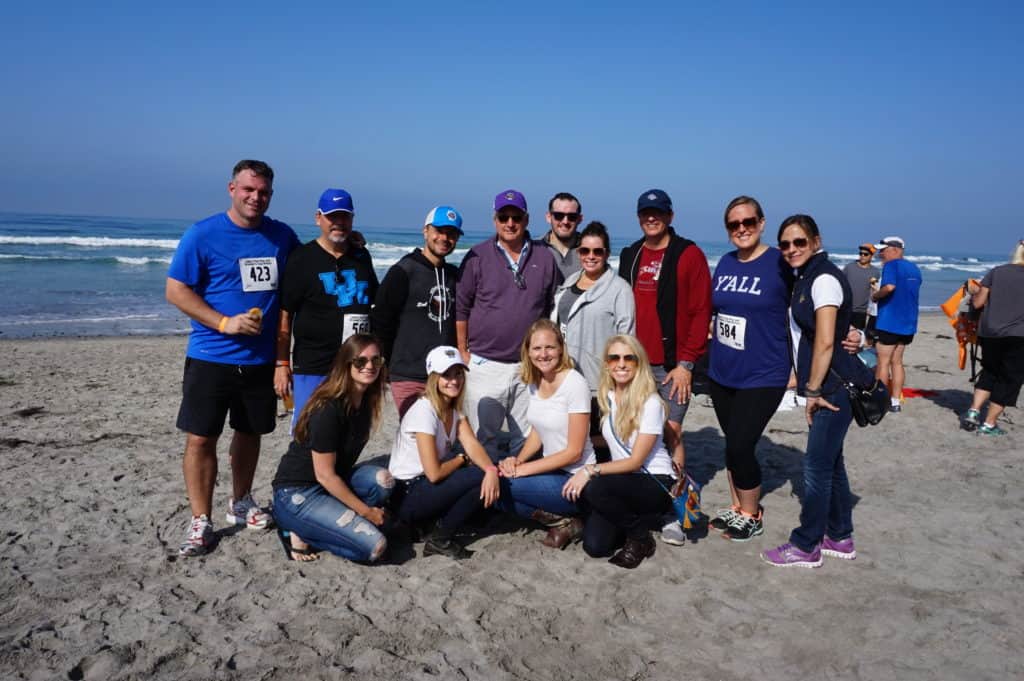 Breeders' Cup team participants at the Jake's 5K Fun Run in Del Mar, California
Watching the horses prepare for the Breeders' Cup World Championships during morning workouts, to exciting events like the Post Position Draw on the beach at Powerhouse Park, Taste of the World at the Birch Aquarium, and even just watching sunsets over the Del Mar Racetrack, every day was absolutely incredible. Our team had the opportunity to interview trainers, jockeys, owners, handicappers, and even the horses of Breeders' Cup for social media. One of my favorite moments was going trick or treating through the barns of Del Mar with hall of fame jockey Jerry Bailey and host Randy Moss from NBC Sports.
The horses stuck with the healthy options from the treat department… Carrots, of course!
Del Mar Vibes
Breeders' Cup Purple painted the town of Del Mar and #BC17 filled the atmosphere of the San Diego area with extreme equestrian enthusiasm. "Del Mar, its staff and the community of San Diego absolutely shone for this Breeders' Cup," said Joe Harper, president and general manager of the Del Mar Thoroughbred Club. The 'Art of the Horse' Breeders' Cup life-size trophy replica horses (hand painted by local artists) built this buzz around the vicinity leading up to the Breeders' Cup. These beautiful statues now will be auctioned off for Thoroughbred charities. I'm still looking for a place to put one in our front yard…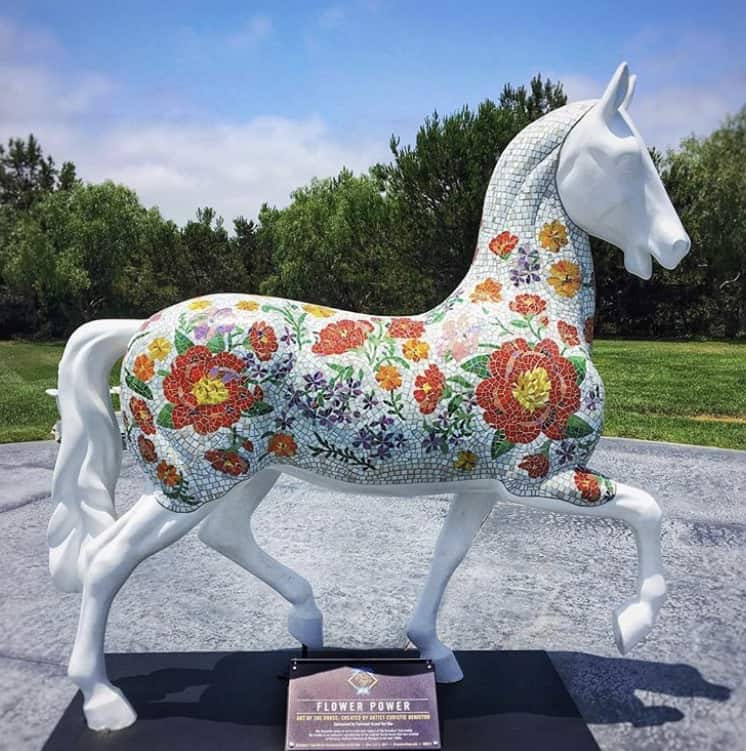 The Two Richest Days in Sports
Did you know: a total of $28 million dollars in purse money is distributed over the two days of the Breeders' Cup World Championships? Saturday's attendance was 37,692. The two-day attendance was 70,420. Common-pool wagering for the two days was $166,077,486, an increase of 5.9% over the 2016 total of $156,861,811. The total handle was the highest since the 2010 Breeders' Cup at Churchill Downs when there were two additional Breeders' Cup races.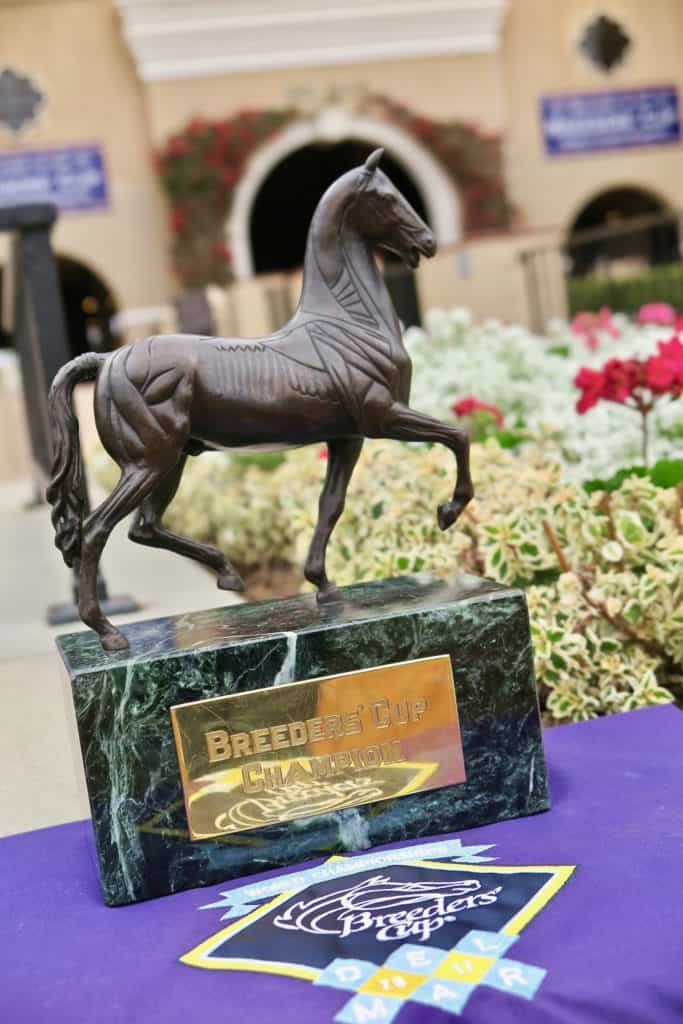 Fashion, Fascinators, and Fedoras
Breeders' Cup Friday and Saturday are very specific days in horse racing for dressing up with style. The look is a classic elegance with an international influence. Breeders' Cup Friday is very well known to showcase the signature Breeders' Cup Purple in the outfits, while Breeders' Cup Saturday is much more couture-inspired. Christine A. Moore Millinery fascinators and fedoras were spotted heavily throughout both days.
The Longines Prize of Elegance fashion show was very well attended both days. Carson Kressley sported a beautiful equestrian style sport coat on Breeders' Cup Friday- such a STANDOUT! Take a look at some other fabulous looks we spotted throughout the weekend here below…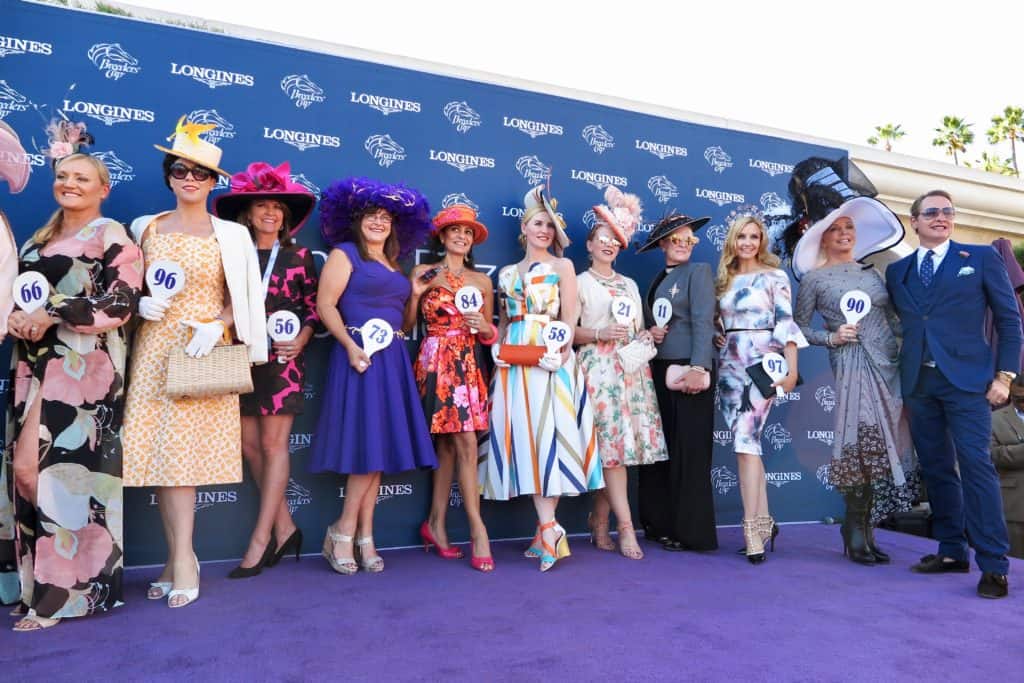 # 58 won Saturday's Breeders' Cup Prize of Elegance.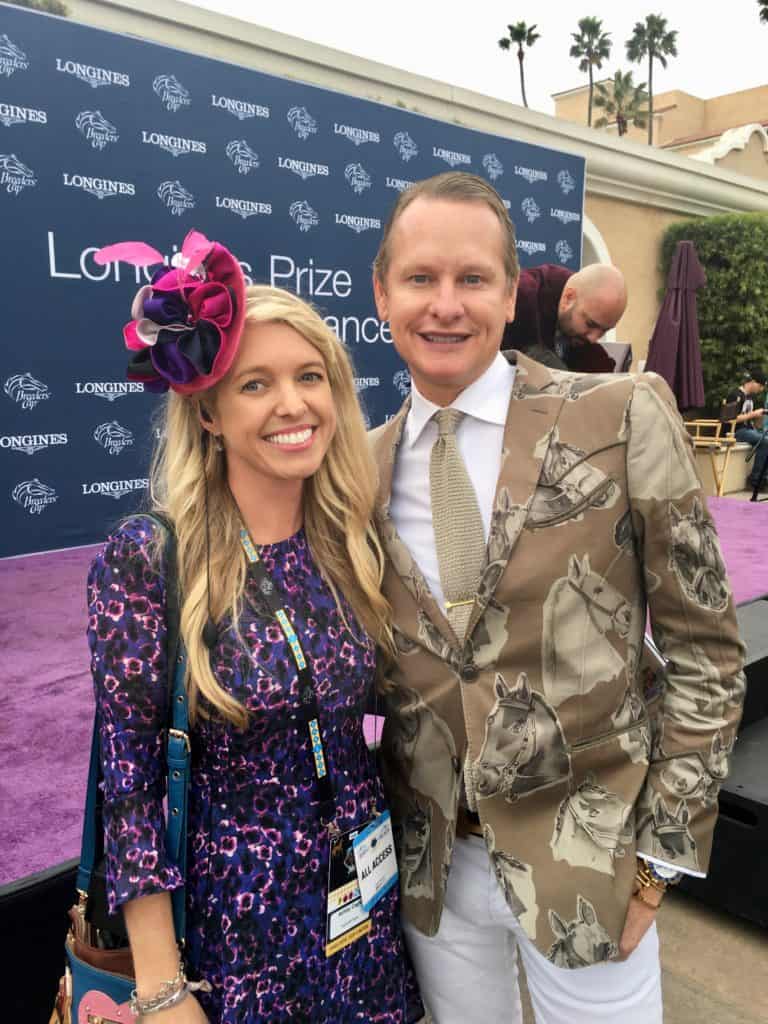 Ashley Cline Cagle with Carson Kressley, sporting an equestrian style sport jacket for Breeders' Cup Friday
Breeders' Cup also launched luxury 'Cheval' collection for this year's merchandise mix. From cashmere Peter Millar, accessories from Rebecca Ray and Atelier CG, Christina Lombardi Shoes, Christine A. Moore Millinery, the shopping was fantastic.
Even the shopping bags were brightly colored and illustrated with signature Breeders' Cup branded icons. A keepsake!
Gun Runner Unloads in #BC17 Classic Victory
Although many wanted a repeat Breeders' Cup performance from 2016 Breeders' Cup Classic winner, Arrogate, we saw an outstanding performance by Winchell Thoroughbreds and Three Chimneys Farm's, Gun Runner. He went right to the front shortly after the break and never trailed as he defeated Collected by 2 1/4 lengths to win the $6 million Breeders' Cup Classic (G1) for 3-year-olds and up on Saturday November 4. Trained by Steve Asmussen and ridden by Florent Geroux, Gun Runner unloaded the 1 1/4 miles on a fast main track in 2:01.29.
Del Mar did a fantastic job hosting this year's Breeders' Cup. The fashion, food, atmosphere, shopping, horses, celebrities, truly wow'd my experience at "Where the Turf meets the Surf". As I left this year's event, I put on my Breeders' Cup purple cap, turned in my rental car, and rode the bus to the airport. On my ride to the terminal, I met many fans, owners, and media boasting with joy from this year's cup. The smiles, excitement, and #BC17 conversations continued throughout my journey back to Wellington, Florida.
All in all, it turned out to be a highly successful 2017 Breeders' Cup World Championships. Churchill Downs has a lot coming their way next year— the standard has been set very high with Del Mar! Hoping to have the Breeders' Cup back at Del Mar again real soon. Until then, you stay classy, San Diego.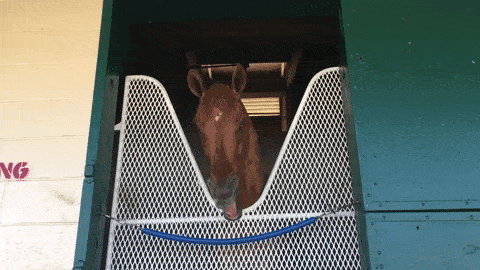 Photo Gallery from the 2017 Breeders' Cup World Championships: